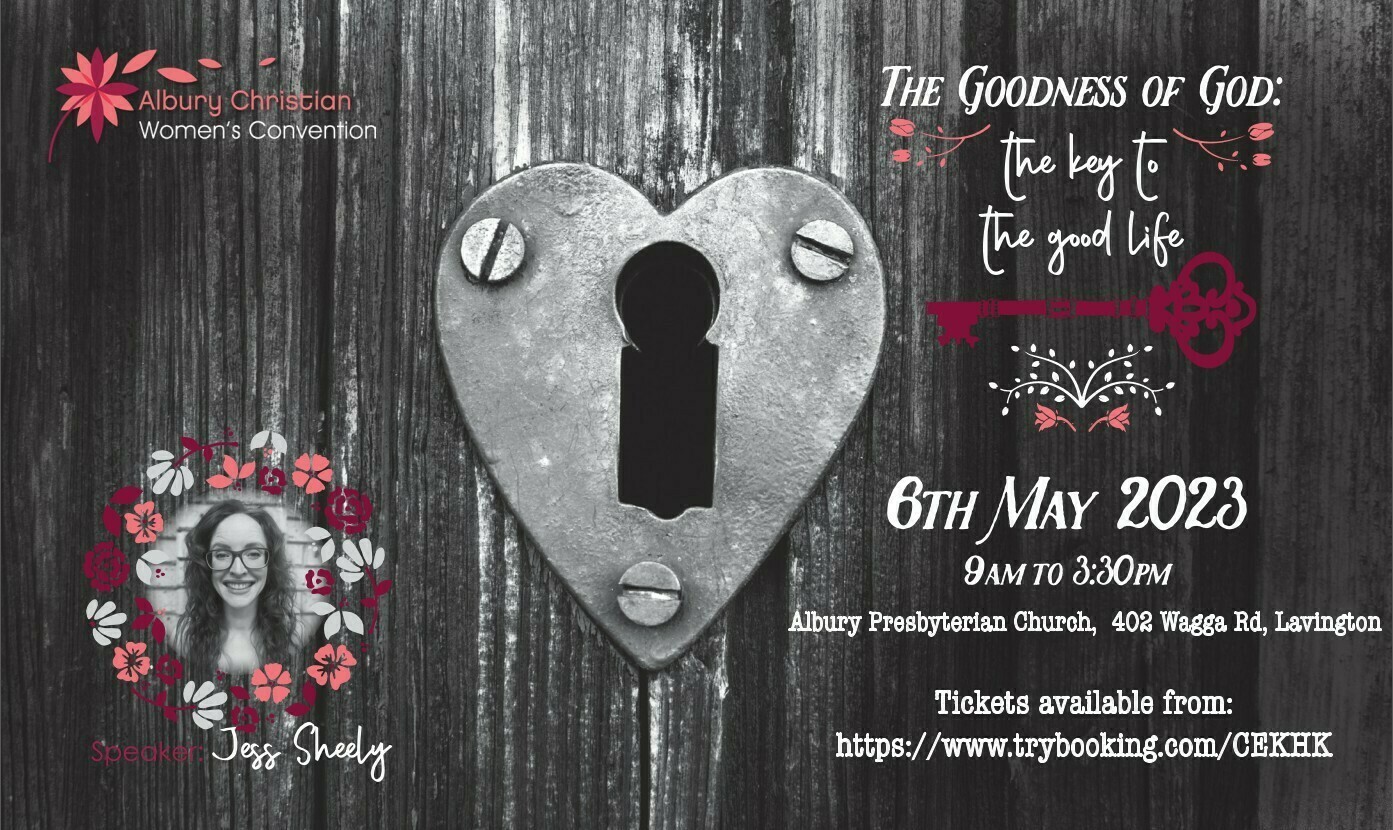 ACWC 2023
The Goodness of God
the key to the good life
This year's speaker is
Jess Sheely
Hi ladies! 
Once again, it's a joyful task to invite you to join us for this year's Women's Convention. 
This year the lovely Jess Sheely will be joining us, to talk about God's goodness, and how that is the key to the good life. Through the Old Testament, we will explore what God's goodness is, and what that means to our lives today. 
The convention will be held at Wagga Road on May 6th, from 9am until 3.30pm.
The bookings are open and tickets can be obtained by using the link provided below.
Also, don't forget to invite your friends too!
Date:              6th May 2023
Time:              9am – 3.30pm
Bookings:       open March 5th